Overview
The Charter Center was founded to support the development of a high quality charter school sector in New York City. One of the ways in which we do this is by ensuring that public policies and politics engender the continued growth, autonomy and quality of the charter sector.
What We Do
The Charter Center's seven-person Policy & Advocacy team has over 40 years of combined experience in politics and community organizing. The team supports the City's charters by:
Building positive, ongoing relationships with elected officials and their staff
Monitoring and working to influence education policy at both the city and state levels
Conducting public awareness campaigns, including citywide paid and earned media outreach
Conducting quality research, producing reports and factsheets and participating in local and national policy discussions
Introducing and lobbying for legislation that supports charter schools' ability to succeed
Supporting parents' right to choose by collaborating closely with the Charter Parent Action Network (CPAN)
Assisting school leaders and staff to develop and implement political and community engagement projects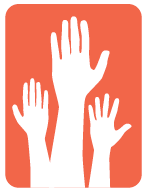 Advocacy Day
For the past 10 years, the Charter Center brought thousands of parents from all over New York to the Capitol to give voice to the charter movement. In addition to showing support for their schools, parents and school leaders met with elected officials to discuss the charter choice.


Special Needs
The Charter School Students with Special Needs Act Lobbying Campaign

Together with a team of school leaders, parents and advocacy groups, the Charter Center had been lobbying for the passage of the Charter School Students with Special Needs Act in Albany, which would help our schools better serve students across the educational spectrum. Join the campaign by contacting Courtney Fields.